(excerpt of an interview with
Master Brother Corey Aurem Three Banca CSE,
of the 3rd Order Of Lemsas-At-Dakka, Subsecretary of Public Mind,
Faculty of The Cyclopedia Of Worlds)


INTERVIEWER: So this picture. What is it? It's a planet.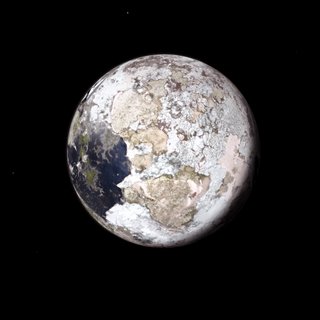 BROTHER CORY AUREM THREE BANCA: This is an image captured of the world called Aeminal. It is a planet which is blessed in being the ceremonial residence of The Great Supreme Eminence Who Cannot Be Named. The Residence is on a chain of islands off the south-east coast of the large sea that is visible there in the image.
INTERVIEWER: Okie, dokie. And exactly what is the Great Supreme Eminence?
BROTHER BANCA: It is the Supreme Eminence who declared the The Cyclopedia Of Worlds should be made available. It is to Him that all gratitude and allegiance is due.
INTERVIEWER: Hmm. Is he some kind of cult leader?
BROTHER BANCA: (laughing) The Eminence leads nothing, the Eminence is followed by no one. To Him we offer up our gratitude. And our gratitude He reflects back to us. But these are matters of little import truly. May we keep the discussion to the availability of The Cyclopedia Of Worlds?
INTERVIEWER: Uhhh. I guess. If you want.
BROTHER BANCA: Many thanks. I would very much like to if it would be convenient and agreeable to you also.
INTERVIEWER: Okay. Sure. Um. So what is this Enyclopedia Of Worlds?
BROTHER BANCA: The Cyclopedia Of Worlds is a work commissioned by the Supreme Eminence in which all of natural and social history of the New Era – a span of roughly 500 years – the period since humans left behind their planet Earth – all that time is available for study. For study by scholars and laymen of all the developed worlds across all of the Tres Magna.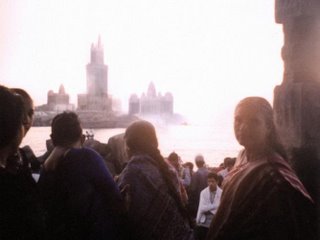 INTERVIEWER: Across all of the what?
BROTHER BANCA: The Tres Magna. Or "The Big Three" as they were once called. These are the Three Agencies who have represented the bulk of human social and commercial structures in the New Era. After the War Period, after the Ascension of the Supreme Eminence, the power of the Three Agencies has been reduced to … well to mere aesthetics really. They continue to operate, but their impact is largely symbolic. This is not apparent to many. But it is the truth.
INTERVIEWER: No. It's not apparent to me either.
BROTHER BANCA: (laughter) No. No. Of course not. This is one of the reasons the Supreme Eminence has commissioned the Cyclopedia. There are so many, many – most – men and women and so many worlds that do not know how their own immediate circumstances operate. And so much less the majestic and complex histories of the New Era. (laughter) Ah, it is funny that we call it the New Era. It is 550 years old and we still say we are living in the New Era!
INTERVIEWER: Who can view this Cyclopedia Of Planets?
BROTHER BANCA: The Cyclopedia Of Worlds is available to anyone who can hear or read you and me right now. Immediately. They can go to the Cyclopedia now. And I urge them to do so and to look and read at their leisure. "Let them study as much as may give them pleasure, and never so much as they may become tired. The student must be continually at play. When he applies himself to study as to toil, then will it take him seven times longer to learn seven times less."
INTERVIEWER: And who said that?
BROTHER BANCA: Sanard Mimo Mimas. In one of the monographs the great man wrote when he was imprisoned on Aphrophine.
INTERVIEWER: And – should I even ask? – what is … Aphrophine?
(Brother Cory Aurem Three Banca laughs and applauds)
INTERVIEWER: Alright. Uhh … we have to go now.
BROTHER BANCA: Good. Many thanks to you. Many thanks to you. Many thanks.
Related posts: